Happy Holidays! I hope that everyone is blessed enough to get time with friends & family this Christmas and New Year.
I've been thinking of ways to slow down & savor this Holiday Season. It always rushes by and I'm left staring back at it. This year I want to enjoy it all while it's happening. I love the idea of setting up a hot drink station for family & guests - so warm & inviting.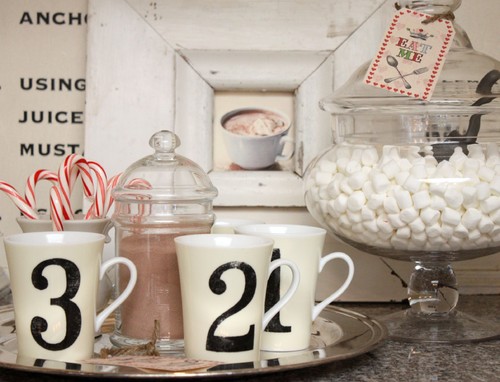 I will also have tasty beverages abounding . . . and again, more for myself than for guests, but I'm sure they'll appreciate it too.
Surround yourself with the things & people you love this Holiday Season. May your days be merry & bright.
'Til Next Time
xoxo Rachel